Full spectrum feed for your green
Handbuilt in the U.S., our broad spectrum white lights come with the industry's best warranty.
Made-to-last  •  High-performance  •  Cost-effective
Optimize Your Growth
Dialing in your best grow takes time, analysis, and expertise. We offer FREE resources to make it easy to start growing cannabis or find out if you're getting the most out of your setup.
All FREE — Our time, technology, and a PDF with your results.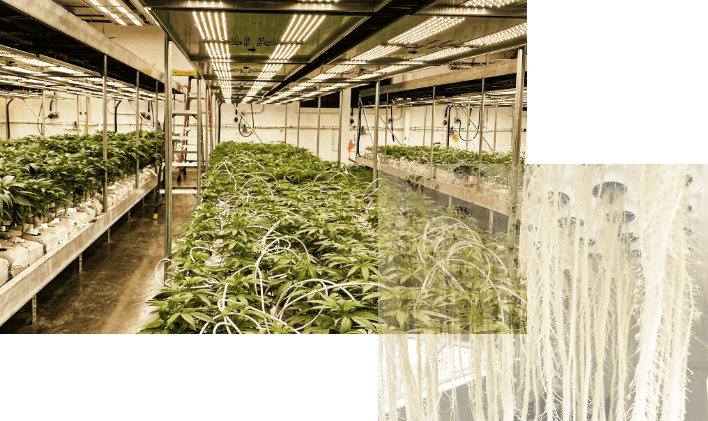 Lighting Layout

We use advanced quantum meters on-site, take multiple readings of your grow, and provide you with detailed PPFD and Spectral Analysis free of charge. See how your existing lighting stacks up against industry best practices.

DLI Study & Analysis

Use our online tool or provide us an exact address, and we will analyze what Mother Nature is already providing you. Add a target, and a complete supplemental lighting plan that covers all 365 days is yours!

Full Environmental Audit

Our team comes to you with a complete suite of environmental analysis tools and measures your light, air, soil, and water, giving you a snapshot of how your grow aligns with best practices.

Ever wonder what your Soil Oxygen Levels are? Water EC? Looking at your C02? Need to identify micro-climates in your space? This comprehensive study is the way to go! — and if your schedule permits, lunch is on us.